Bidaiatzea eta musika, horiexek Mikel Azpirozen (Donostia, 1971) ibilbidea markatzen duten bi oinarriak. Sei urte zituela hasi zen pianoa jotzen, musika klasikoko ikasketak eginez, eta oso garaiz hasi zen etxeko tokadiskoak jotzen zuen guztia entzuten; musika afroamerikarrak ukitu zuen bereziki. Hammond B3-aren xarmak harrapatuta, Elkano Browning Cream taldea sortu zuen, eta hor erritmoan oinarritutako sorkuntza lantzen du batez ere.
El viaje y la música son dos pilares fundamentales sobre los que se asienta la trayectoria vital de Mikel Azpiroz (San Sebastián, 1971). Comenzó a tocar el piano a la edad de seis años cursando estudios de música clásica y desde muy temprano escuchó con atención todo lo que sonaba en el tocadiscos familiar, quedando especialmente entusiasmado por la música afroamericana. Sucumbió al encanto del sonido del órgano Hammond B3 y fundó Elkano Browning Cream, grupo con el que desarrolla esa creatividad basada en el ritmo.
Travel and music are the pillars of Mikel Azpiroz's (San Sebastián, 1971) life. He started playing piano when he began receiving education in classical music when he was six years old, and at a very early age he was already carefully listening to everything that came out of his family's record player, being especially excited about African-American music. The sound of the Hammond B3 organ won him over, and he founded Elkano Browning Cream, the group with which he develops his creativity through rhythm.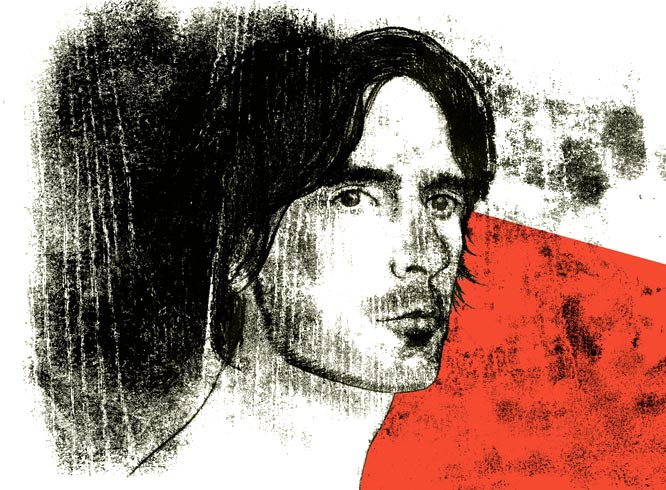 Pianoarekin eta organoarekin erakusten duen malgutasuna dela-eta, hainbat proiektutarako deitzen dute beste musikari batzuek. Bidaiak eta musika elkar elikatuz (Australia, USA, Nigeria, Txina, Ekuador, India…), nortasun musikal askotarikoa eta nabarmena lantzen segitzen du, eta azkenean, jazzik erritmikoenaren, bluesaren eta munduko beste musika batzuen inguruan lur hartzen du.
Su versatilidad al piano y al órgano le convierten en un músico solicitado en proyectos ajenos. Al mismo tiempo que el binomio de viajes y música se retroalimenta (Australia, USA, Nigeria, China, Ecuador, India…) sigue forjando una personalidad musical diversa y distintiva que generalmente aterriza en algún lugar entre el jazz más rítmico, el blues y otras músicas del mundo.
His versatility with the piano and organ makes him a musician that is sought after for outside projects. As the duality of travel and music feed off of each other (Australia, USA, Nigeria, China, Ecuador, India…), he continues to create a diverse and distinct musical personality that generally falls somewhere between more rhythmic jazz, blues, and other genres of music from all over the world.
---